CREATING AN
UNFORGETTABLE EVENT
STARTS WITH ITS SPEAKERS
HIRE A KEYNOTE SPEAKER

THAT'LL 10X YOUR EVENT
ABOUT ROGER
Roger Osorio is an empowering and energizing speaker who has delivered over 600 live talks to audiences from over 100 countries at major events around the world that include: Computer Electronics Show in Las Vegas; The Global Youth Summit at the World Bank; IBM's Annual THINK Conference in San Francisco; Propelify Innovation Festival in NYC; Aruba Innovation Summit; and many more!
Along his journey, Roger served as an educator who taught failing math students how to unleash their inner potential on a subject they struggled to conquer. He is a master at creating safe learning spaces and environments where people can unleash a growth mindset, in order to break through and grow.
Roger has taught people from 8 to 80 years old and from all walks of life how to take their goals, dreams, and ideas from concept to creation. His style and approach has inspired people to believe in themselves and make the impossible possible!
All keynote programs include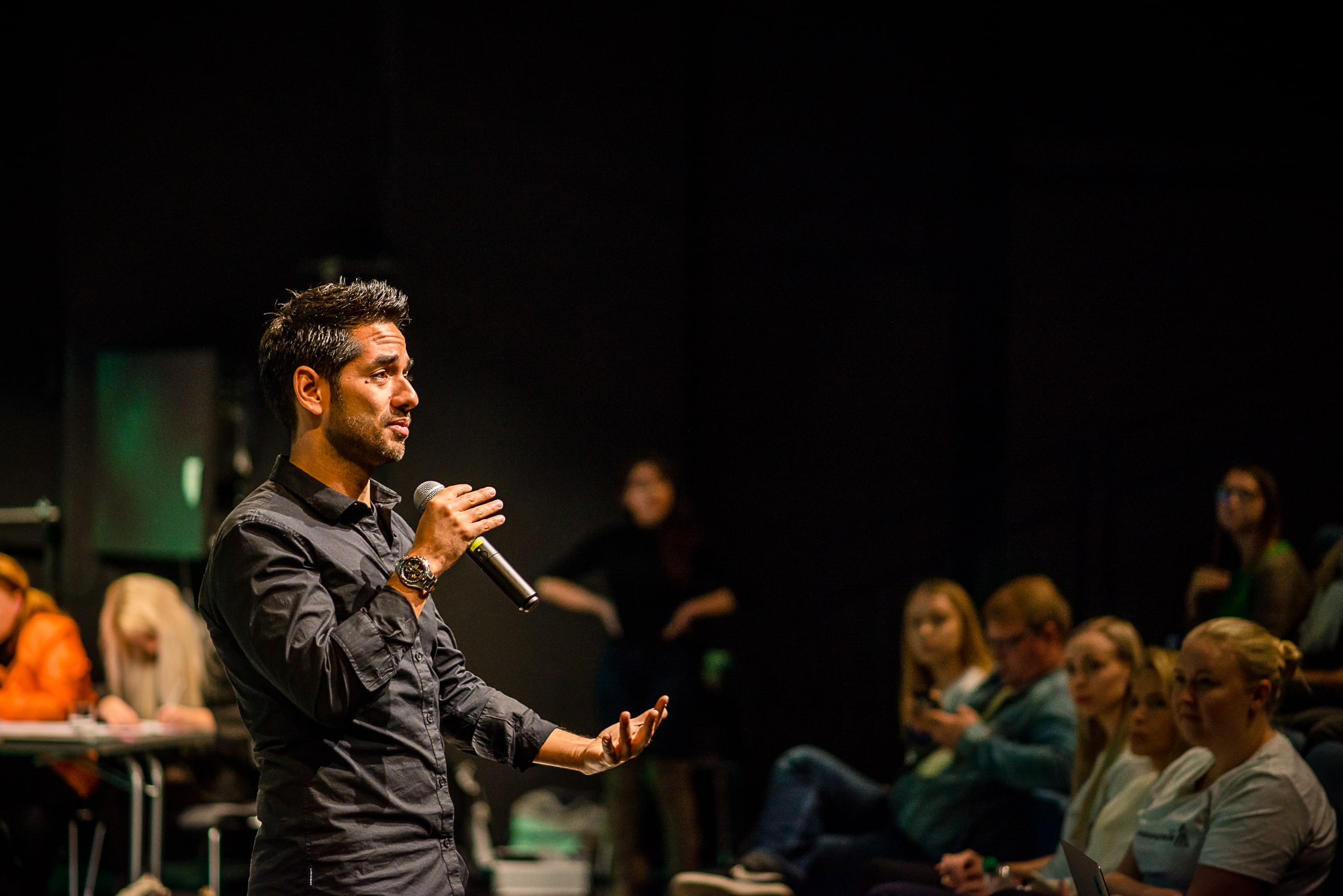 WHAT EVENT

ORGANIZERS


HAVE TO SAY…
Galiya Ismakova, 


Asian Development Bank
Due to COVID19, the APPEPN conference was held online and involved speakers, moderators, panelists, and participants from 66 countries. Roger's professionalism and charisma put the audience and presenters at ease and contributed to a successful event. Roger was indispensable to making our online 3-day event a success!
Fannie Delavelle, 


Gender Innovation Lab
Roger truly cared about each of the 500 attendees from over 90 countries and made sure they all had a world-class learning experience. He is extremely skilled at welcoming and interacting with high level speakers, keeping his calm even during the most stressful moments.
Roger is friendly and reliable, and even took the time to coach our team members during the event to help us make the experience even better for participants.
Roger is an inspiration. I work with a lot of Techstars Startup Weekend facilitators and very few of them embody all of the qualities of a world-class facilitator as well as Roger. 
His selflessness, professionalism, and commitment to supporting event organizers, attendees, sponsors, and other stakeholders in the event are unrivaled. He always brings the energy and motivates attendees, all while educating the audience on business and life.
Aaron Price,

 
TechUnited:NJ
Roger emceed our main stage at the Propelify Innovation Festival, where we hosted over 10,000 attendees. I was immediately impressed by Roger's ability to guide the crowd, keep their attention, and address the balance of needs around the room.
Roger was very proactive in getting to know our goals and our audience before the event.  He showed up prepared, having thought through the best way to manage the physical space and the attendees' moods.
Mariah O'Mara, 


Helsinki Partners
Roger is hands down the best facilitator I have worked with. He created a safe space for participants to learn and grow. He was able to clearly communicate and guide us through the event. He listened actively and offered thoughtful solutions to all our questions.
Panpan Lin,

 
IBM
Working with Roger was a very enjoyable experience working and the communication was seamless. Roger is a great listener, very open to different ideas, empathetic, and brings a positive energy into the room. His passion is contagious!
WHAT ATTENDEES
HAVE TO SAY…
Grace Guo,


Domo.so
Roger is an inspiring, passionate individual who can motivate anyone to pursue their ideas. He is so enthusiastic and learning about his experiences as a leader really helped shine a new perspective on leadership and how I see myself developing as a leader. He is extremely engaging and even took time to coach several students during the event.
Pooja Pendharkar, 


PeopleGrove
Roger was easy to approach and provided valuable insight that helped numerous participants to succeed.
Aditya Guthey, 


Communication Coach & Engineer
His talk was dynamic and he kept the audience on the edge of their seats. At one point, he looked me in the eye and created a safe space for me to answer a question he asked. That got me super excited to share. Having so many limiting beliefs about myself, his talk offered me a moment of transformation as I not only felt validated,  but he also got me to think about a different future of possibilities as an entrepreneur. 
"He created a safe space for people to learn and grow."
"His passion is contagious. He has an ability to build a connection with the audience."
"Roger empowered us all with actionable methods and strategies!"
"His talk was dynamic and he kept the audience on the edge of their seats."
"He energized the crowd within 5 minutes of walking on stage!"
FOR COLLEGES AND UNIVERSITIES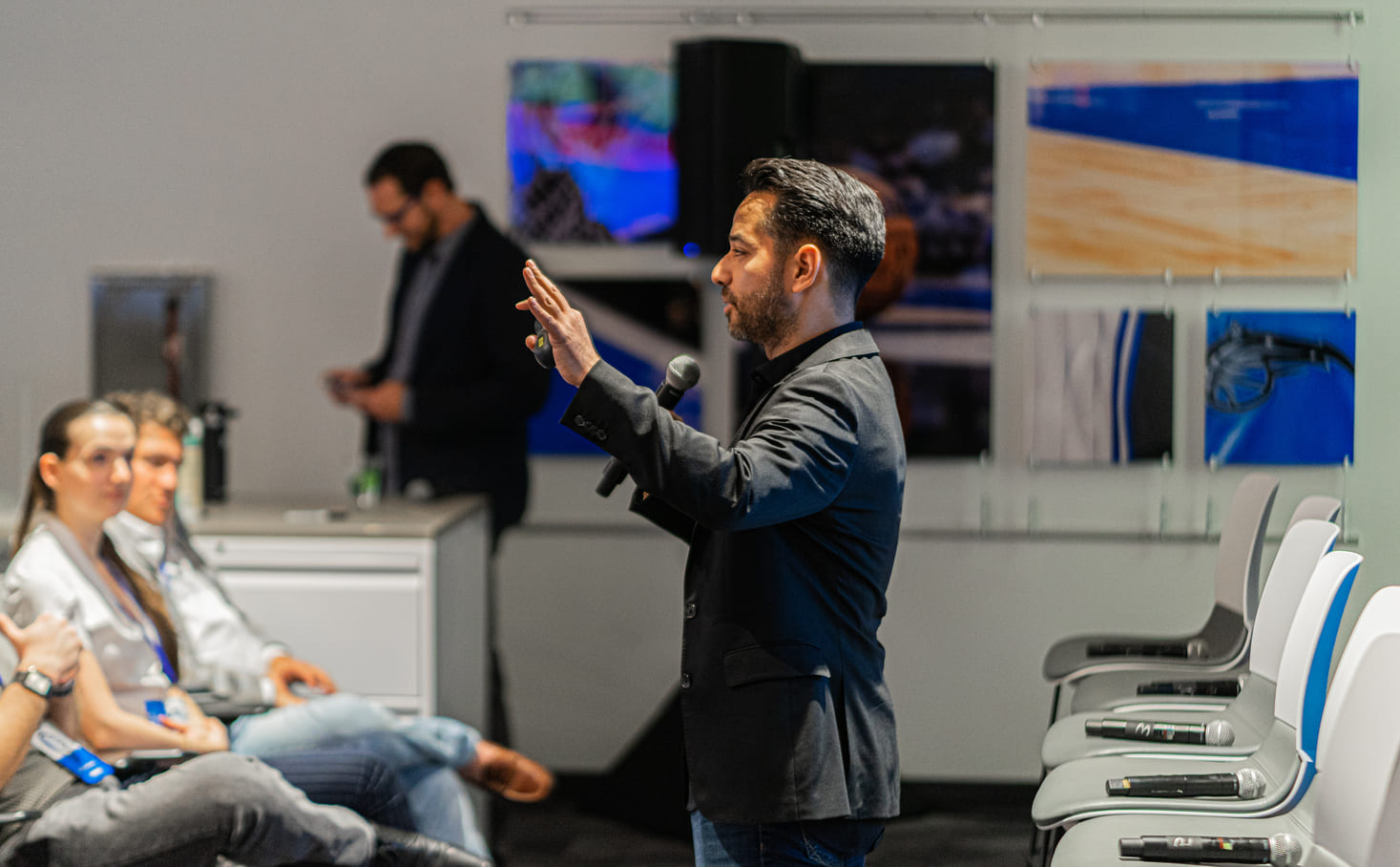 JOIN THE
REINVENTION
REVOLUTION
Exploring stories, strategies, and lessons of starting over and revamping our lives that can be applied to any journey to reinvention.
STARTING OVER 
JUST GOT EASY
#1 NEW RELEASE

FOR SEVEN STRAIGHT WEEKS


#1 BESTSELLER

IN THREE DIFFERENT CATEGORIES